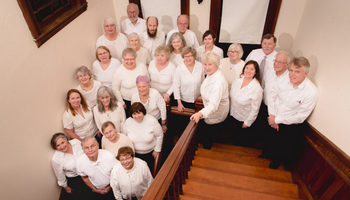 Who is White Mountain Voices?
We are a non-auditioned community choir based in Littleton, N.H. Music Director Victoria Cole is interested in hearing from you if you are a singer with a love for Bach, Brahms, Broadway and more! If you have questions about singing with us, please call Music Director Victoria Cole at 603-728-7022, or 823-8125; email: victoria.cole1@gmail.com. We have a wide variety of musical experience in this group, beginners to professionals, but the only real requirement is the ability to match pitch accurately. While membership is at the discretion of the director, we are committed to an open membership policy.
White Mountain Choral Scholar Program – We invite high school students to join us! Up to 4 choral scholars per concert season will benefit from paid dues, music, and (as programming allows) opportunities for solo or small group work and conducting. Perfect for those who want to pursue studies in music education or performance.
Read more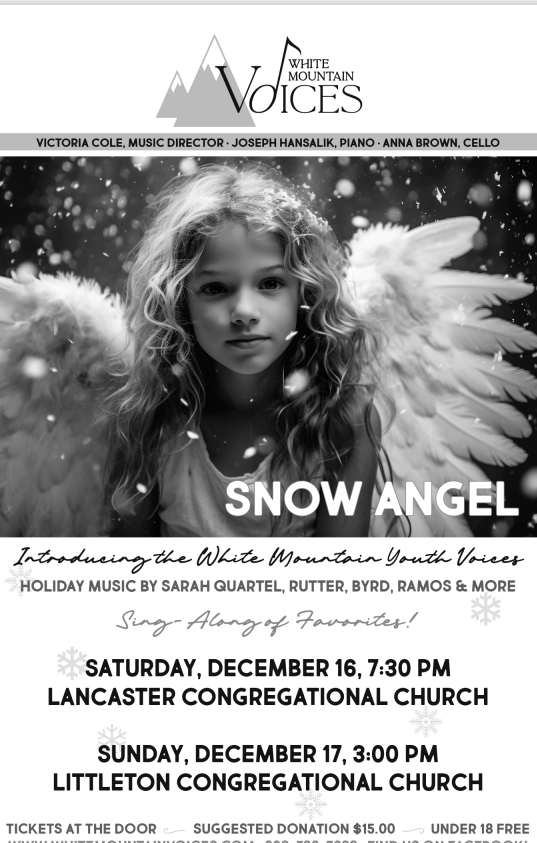 Snow Angel Winter Concert featuring music by Sarah Quartel
Featuring the Debut Appearance of White Mountain Youth Voices

Artistic Director: Victoria Cole
Piano: Joseph Hansalik
Cello: Anna Brown

Information: victoria.cole1@gmail.com

Date and Time and Place:
Saturday, December 16, 2023, 7:30 PM Lancaster Congregational Church
Sunday, December 17, 2023 3:00 PM First Congregational Church, Littleton
Read more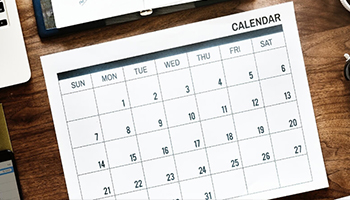 Upcoming Events
More events
Have a listen to White Mountain Voices's recordings
Listen
Want to join our performance chorus?
Join now
Winter Concert
Save the dates! Our Snow Angel winter concert performances are December 16 in Lancaster and December 17 in Littleton. Concerts feature Snow Angel, by Sarah Quartels, with cello and piano accompaniment and music of the season. See you there!